INPLANT / INTERNSHIP TRAINING IN TRICHY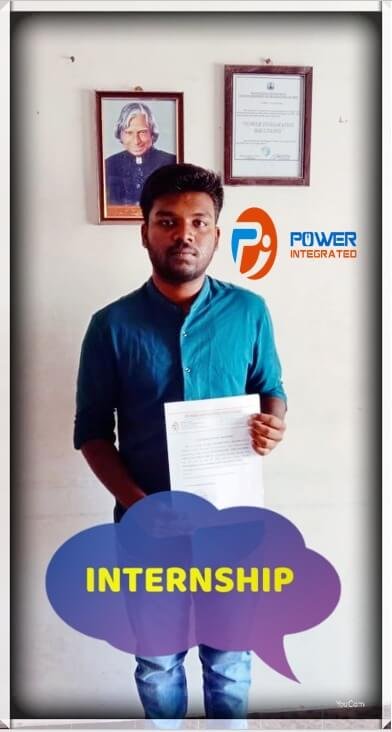 Mr. E.HARISH (REG NO:20ECS17) a student of the Diploma in Electronics and Communication Engineering Department, NACHIMUTHU POLYTECHNIC COLLEGE, POLLACHI has undergone In-plant training from July 4th, 2022 to July 25th, 2022 under the domain "BASIC ELECTRONICS AND COMPONENTS ARCHITECTURE".
CONTACT US
Power Integrated Solutions
No:10A/3,Radhakrishna Colony,
Sasthri Road, Thennur, Trichy-17.
Mail to: powerintegratedsolutions@gmail.com / Visit to:www.powerintegrated.in
Call us: 0431-4340778 / 7639385448 / 9566377454.